We all LOVE Pinterest, right? I mean, come on – do you know anyone [especially in the female arena] who does NOT use Pinterest at least on a weekly basis? So here are 3 awesome reasons why Pinterest is rocking the Interwebs, other than the obvious reasons.
1. Pinned Products – Price Reduction Notice
I recently received this email from Pinterest: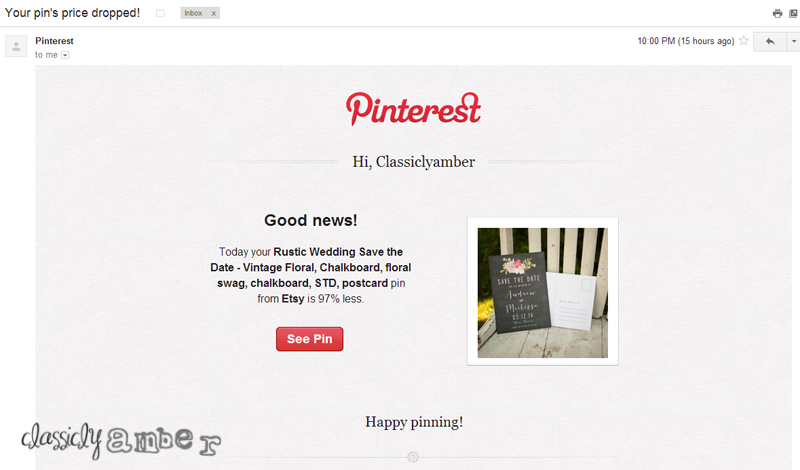 Oh my! Who thought of this? I know that some people might consider this to be spammy, but I love it! To get a notification when a pinned fav has been reduced in price is pretty dern amazing, I don't care who you are. Forget the fact that I don't personally need rustic wedding save the date cards at the moment, it's the principle of the matter. When that $298 dress from Anthropologie goes on sale, I will know about it automatically! <thumbs up>
2. Search – Everyone's or Just Mine
Now this one I have been wanting to see for ages! There have been so many times when I needed to find a particular pin I added in the past – a recipe, a product, a ridic graphic to bust someone's gut – and I could NOT get to it quickly before now, when Pinterest recently added this in: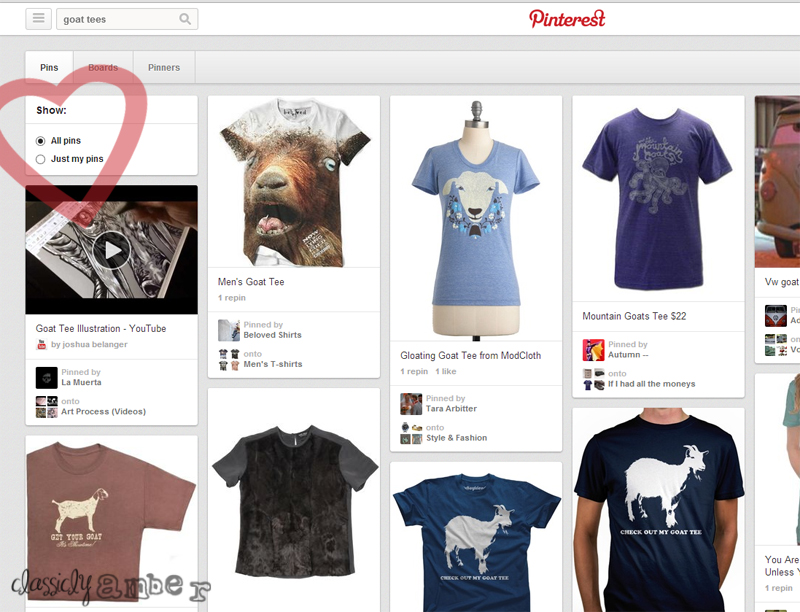 Now searching is CRAZY simplified! I can search MY own pins fast. I love it. <two thumbs up>
3. Pins – Double Pinning Warning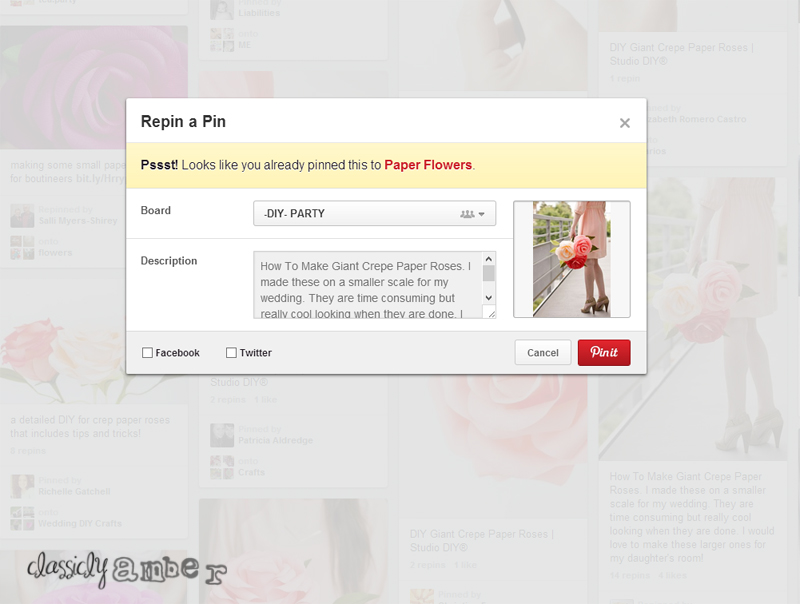 This one really does come in handy. If you look at people's boards from the pioneer days of Pinterest, you'll surely see – even on one board – where a pinner has pinned the exact same image/link twice or more than twice. Those were the old skool days of yore, pre-revolutionary psssst phase of Pinterest. These days, you will get this nifty highlighted note at the top of your pin box if you attempt such a feat. Isn't that handy? Pinners no longer look like they suffer with Amnesia. Re-pinners no longer have to filter through repetitive images on people's boards. Everyone wins. <three thumbs up>
I'm really starting to wish that the whole of Internet could run just as seamlessly as Pinterest.
LLP! [Long live Pinterest!]