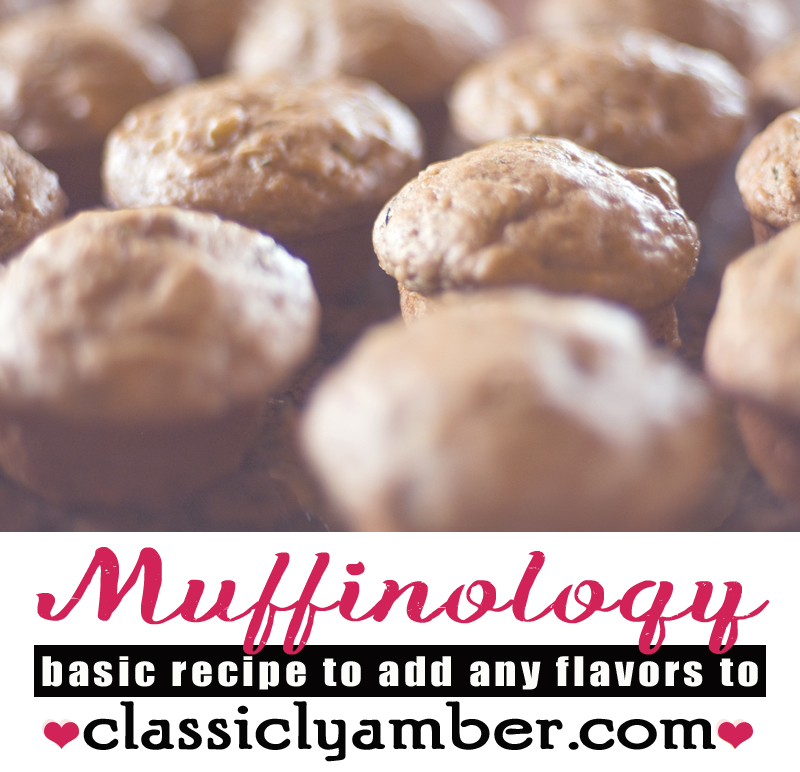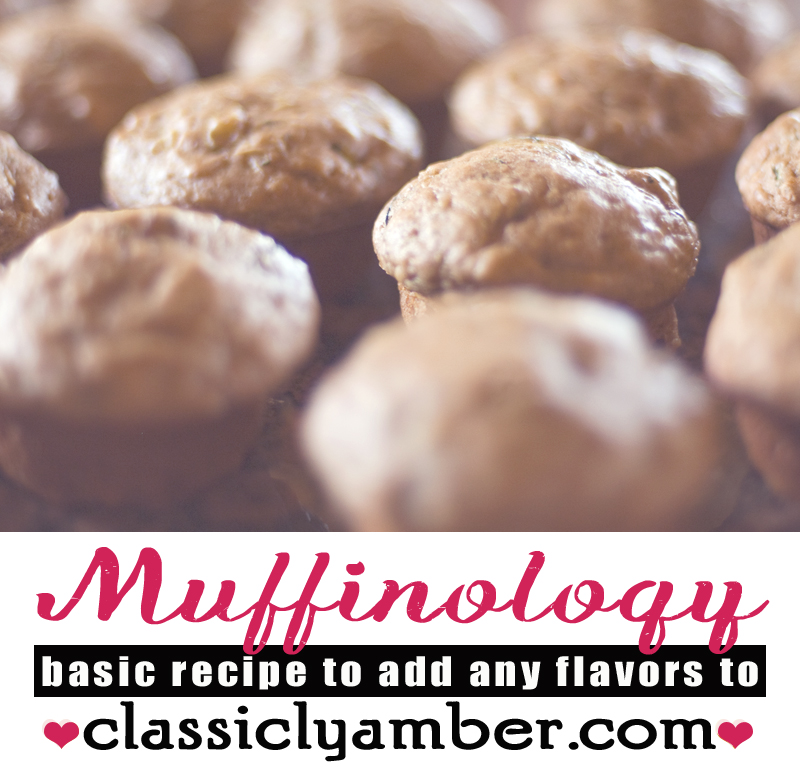 Today I'm sharing my secret to fabulous homemade muffins, any flavor for any time. A few years ago, I created a recipe that can be changed up to add in any fillings or flavors 2-3 cups worth, as long as the basic plain recipe is followed. Which is, as follows:
3 cups flour
1 tsp. baking soda
1 tsp. sea salt
3 eggs
1 cup good maple syrup
1/4 cup milk
1/4 cup sour cream
1 1/3 cups oil – preferably coconut or light olive oil
1 1/2 tbsp. best vanilla extract
Then the kicker:
2-3 cups filler of your choice [ideas below]
Preheat oven to 350 degrees. Use a 12-cup muffin pan and a 6-cup muffin pan. Line with cupcake liners, or spray with baking spray or grease it up with butter or coconut oil.
Mix dry ingredients first. Make a well in the center, add in eggs and mix lightly. Then add in the remaining wet ingredients. Mix the entire bowl just until incorporated. Fold in your filler.
Bake at 350 degrees for 12-18 minutes. Check them with a toothpick, which should come out clean or with dry-ish crumbs.
Ideas for filler:
grated zucchini

carrots, grated or steamed and mashed
pumpkin puree
blueberries
applesauce
mashed bananas
canned cherries
frozen raspberries
rhubarb, diced
any type of jam/preserves
cocoa powder
peanut butter
chocolate chips
shredded coconut
walnuts, pecans. almonds or the like
raisins, craisins, etc.
flaxseed meal
lemon/lime/orange juice or rind [normally measured in a couple of tablespoons]
spices: cinnamon, nutmeg, allspice [normally measured in teaspoons]
extracts: mint, raspberry, coffee, boysenberry, pistachio, ginger [normally measured in teaspoons]
anything delish!
I've made it tons of different ways, adding in whatever fillers I have on hand – as long as it equals 2-3 cups worth. If it's a liquid filler, add less; dry – then add more. The basic muffin recipe lends itself to super moist, delicious muffins. You can make it totally plain if you wish. So know that when you change it up by adding fillers, if you add  more liquids, keep it closer to 2 cups; whereas if you add in mostly dry fillers, then you can work up to 3 cups in. Does that make sense? I hope so. Also, it seems obvious, but the more concentrated ingredients such as spices and extracts, you wouldn't add nearly as much of those. It won't rock to make banana nut muffins and use 2 cups of vanilla extract and 1 cup of mashed bananas. Please use your baking common sense.

Reasons to use this basic muffinology recipe:
it's simple

it's proven to be tastified
you can memorize it to whip up quickly, then simply add in whatever you have in the kitchen
easily customized muffin flavors
it keeps well [1 day on the counter, past that – it needs to go in the fridge/freezer because it's so moist]
no processed sugar
it makes for a great gift
Ask me any questions if you have them. Experiment and enjoy!