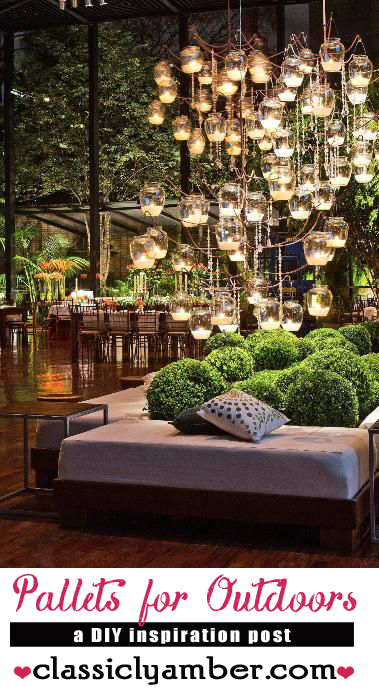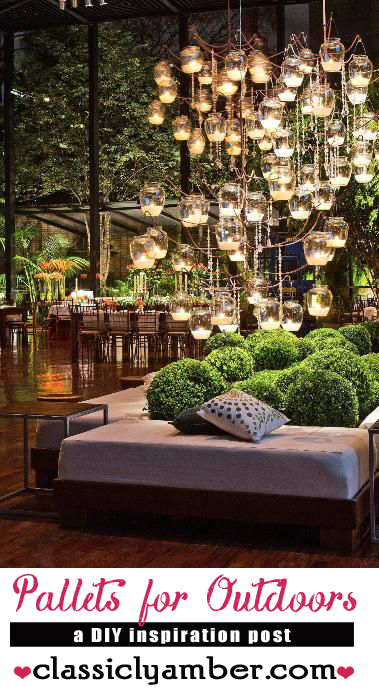 If you follow me on IG/FB/TW – then you know how we recently tackled some outdoor pallet furniture construction lately. Before I show you how far we got on that project, I wanted to share some more inspiring outdoor furniture created with free pallets. This is not a brand new idea, it's been out for at least a few years already, and I'm not sure who was officially the first to invent this awesomeness.  However, in case you want to do this yourself, please research around just a tad first to see some useful guidelines you should follow for making anything with pallets. Donna from Funky Junk pretty much covers all the basics here in this post. 
Despite obstacles that we faced doing our own project, I still would love to make more things out of the remaining pallets we have, including another bench. Fencing, gardens, furniture, decor – it's all pretty dern cool in my book.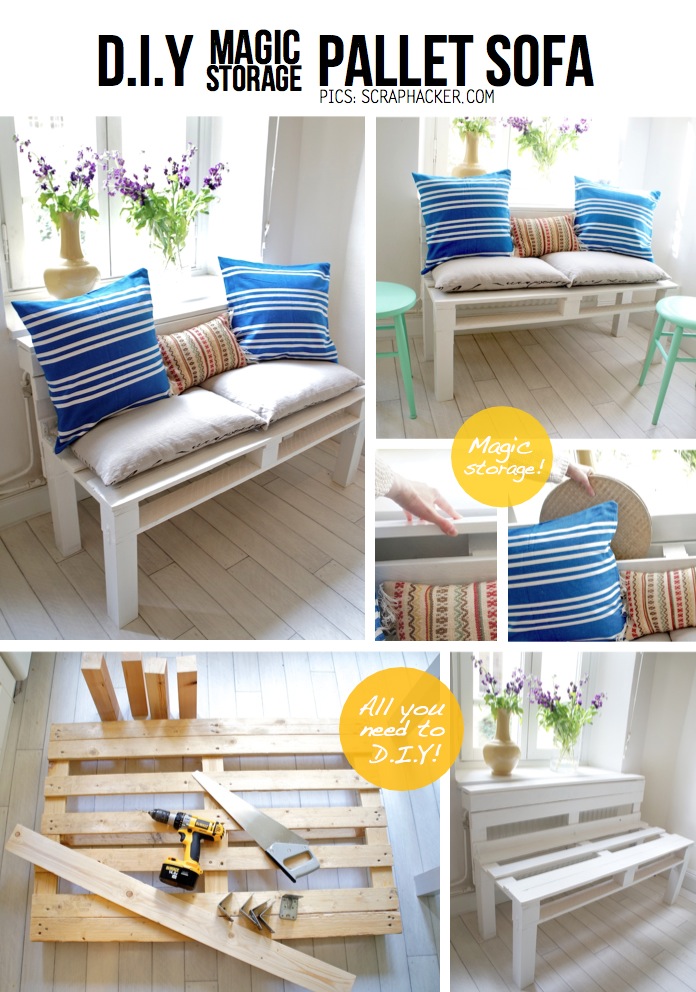 I love this little bench, love that it has concealed storage, and would love to use it outdoors.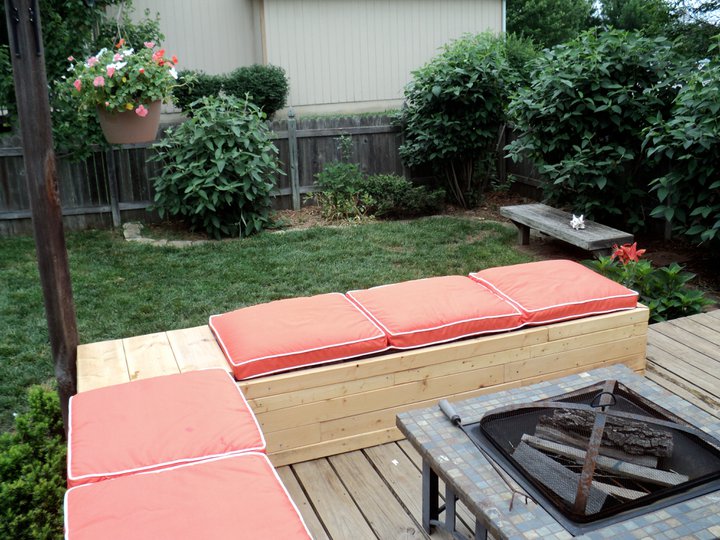 Love this clean, simple look. Would love to see it painted, too. It looks quite nice framing in a raised seating area.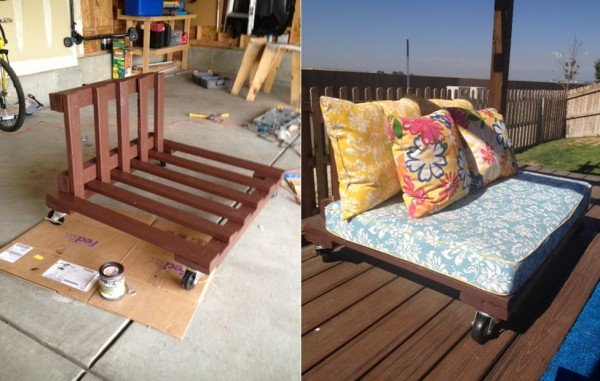 This is totally cute for a nice deck or patio area. Love the wheels. Wish I could nap here!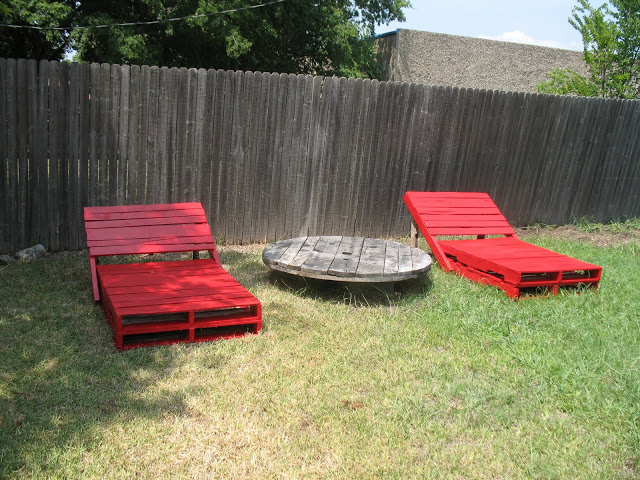 Lovin' these sophisticated loungers for the yard. Throw me a huge pillow and I'd be all set!
Oh okay, lounging with pillows on pallet furniture? Well, let's go ahead and make a bed swing then. You know I'm crazy 'bout those!

I am just ogling over this setup above! I would love, love, LOVE to see this under a huge tree for an evening party or ceremony. Talk about magical! [Not positive that this is definitely made from pallets, but it is so simple looking that I bet it could be done!]
For more inspiration and ideas, you can obviously search Pinterest. Also, I happen to have found a ton of useful info + inspiration over on Lumber Jocks. Check it out, if you have the time 'n gumption!