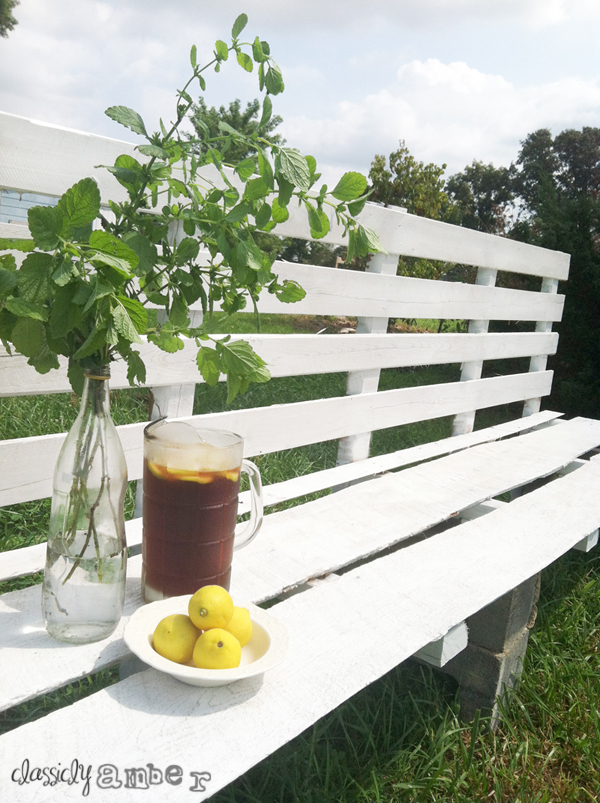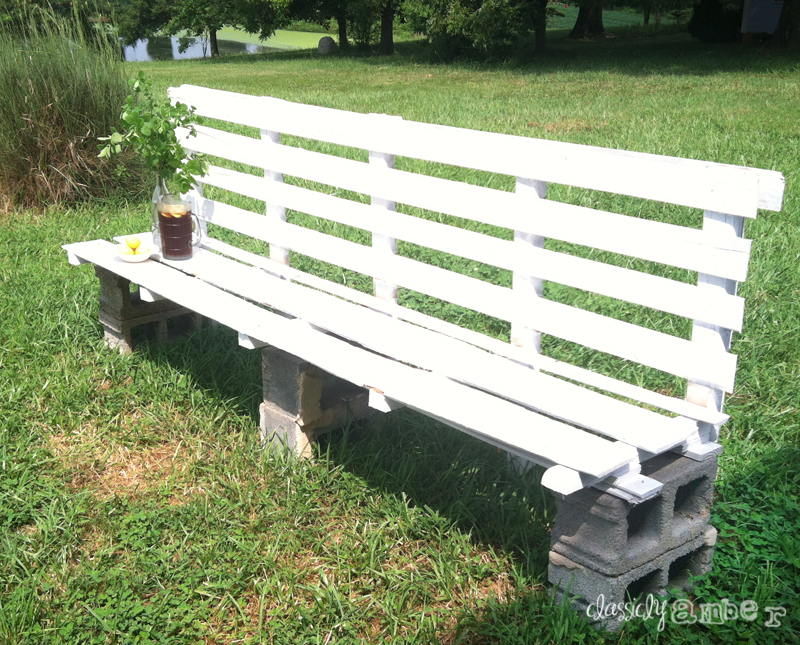 It's a little bit redneck, don't ya think?
I love the idea of pallets and free furniture, do you? Dunno about anyone else, but I romanticized the thought of this more than what's realistic. It was really, REALLY difficult to make this, and we never technically finished it. The boards we used were marked 'HT' which means they were heat treated and not chemical treated, and they were really dry, hard, seasoned oak. We broke drill bits, screws and nails trying to make this work. There was admittedly a lot of "What the HECK?!?" and sighing going on during deconstruction and reconstruction. I ended up contacting my dad to ask for advice. He asked what kind of wood it was, then gave the tip to use an even bigger drill bit and to also put oil on the screw before screwing it in. We had to use a drill bit that was a little bigger than the screw, but this – with the oil – is what finally worked for these pallets!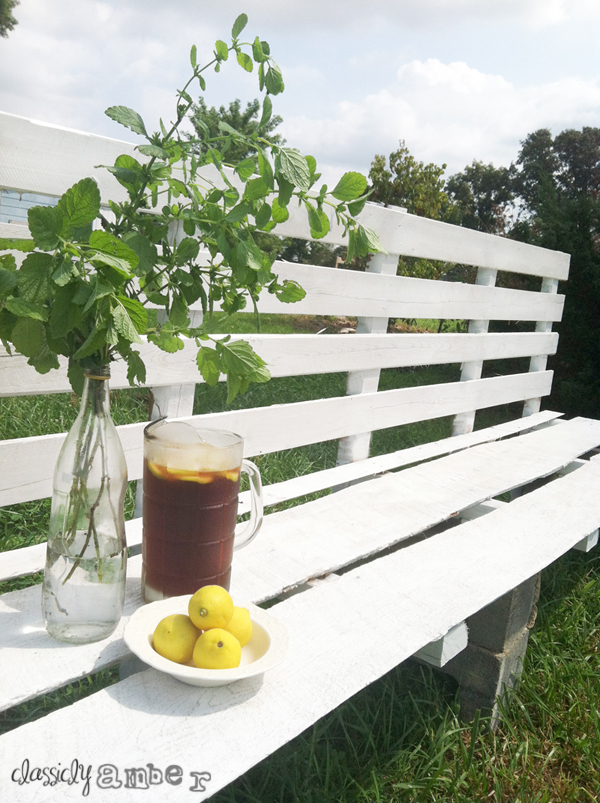 Hubby obtained several of them within the past few weeks, and we set off making our own pallet benches. This is how far we got. Still needs more sanding and only has primer on it. It's propped up on cinder blocks like a old car in the yard. HA! BUT — it worked for seating for the night of our party. So I was thankful that it was still useful.
I have plans for this thing and hope to be finished with it soon. In the meantime, I continue to pin more ideas for pallet furniture online. Whew!