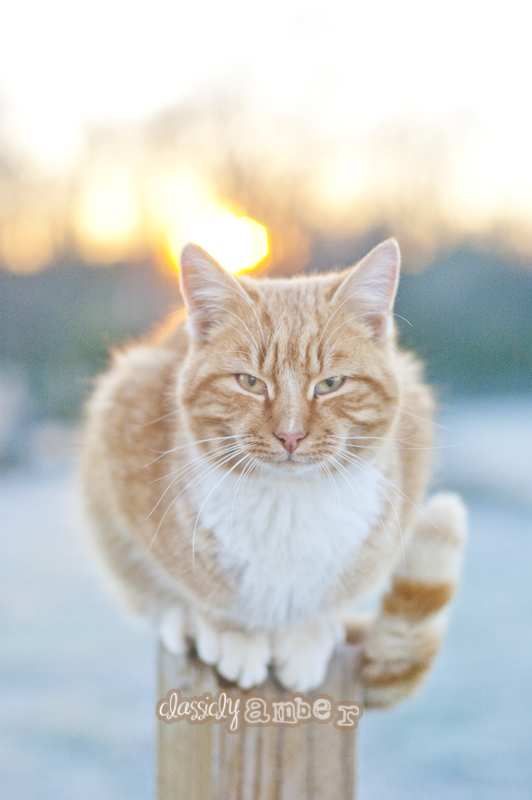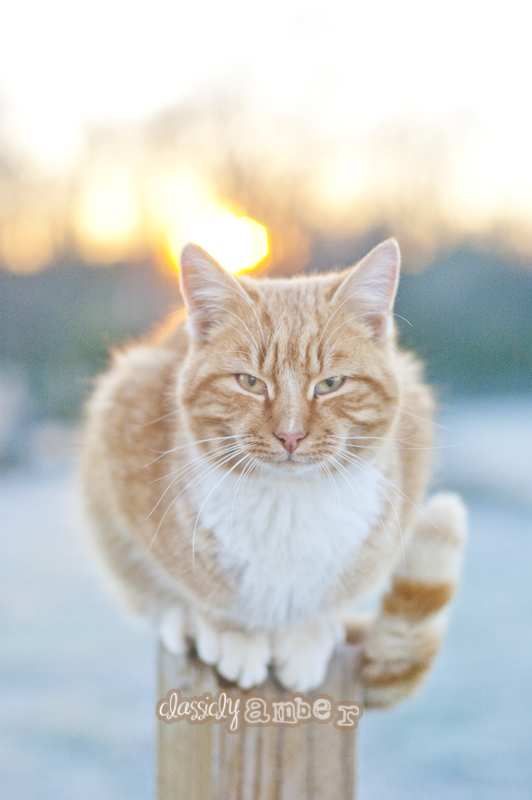 Have you met Goldie? He's Nolan's cat and he lives outdoors with the other kitties and chickens and ducks and dog. This morning was a beautiful one, with a thin layer of frost covering everything. Each morning, the cats stand on the fence posts like this and wait for one of us to come outside to feed and play with them. Anyways, Goldie is such a fun cat and we all love him so much!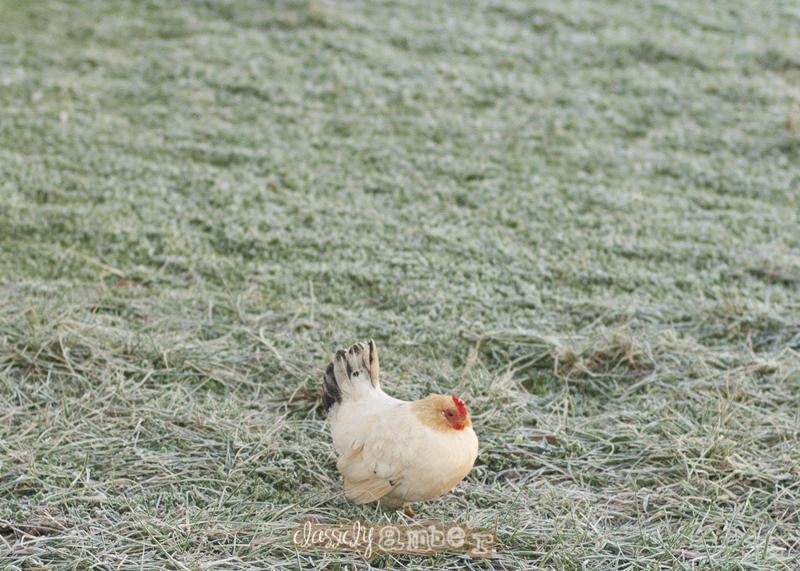 This is Little Chicken, and we named her just now. There are actually a few that look similar to her, but she is the fluffiest with plenty of feathers. Here she is, keeping herself warm on this beautiful frosty morning.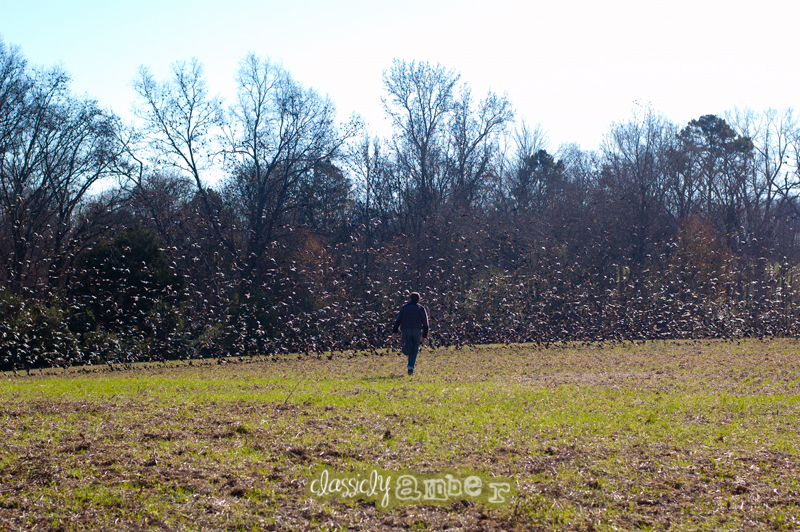 And this is later on in the morning, the sun is out and Ethan is running through a sea of birds. Both he and the cats were trying to catch just one bird, but without success.
Have you ever tried to catch a bird like this? Gotta give a kid credit for trying!